Introduction
CAD Plan Design add-on Module for ElectricalOM enables the user to create electrical layout drawings in 2D and 3D with simple actions.
Users may import external references, create new objects on a CAD environment with the help of all the required CAD tools like snapping, etc., create layers for different purposes, use built-in or personal symbols to represent components, create reports like List of Materials, and export/print the outcome.
The main power of CAD Plan Design module is the ability to link the layout drawing to a system already created by ElectricalOM core software. Users can assign circuits from the core software to CAD Plan Design environment, and share the properties in both directions e.g. cable lengths can be estimated from the CAD Plan drawing and reflected to the original design, circuit prefixes can be populated from the original design on to the CAD Plan Design drawing.
CAD Plan Design add-on module requires to be purchased separately from the core ElectricalOM software either during initial purchase, or later from our Add-On Modules page. In order to purchaseCAD Plan add-on module later, you need to log in to your ElectricalOM account and follow the procedure on our Purchase Add-ons page.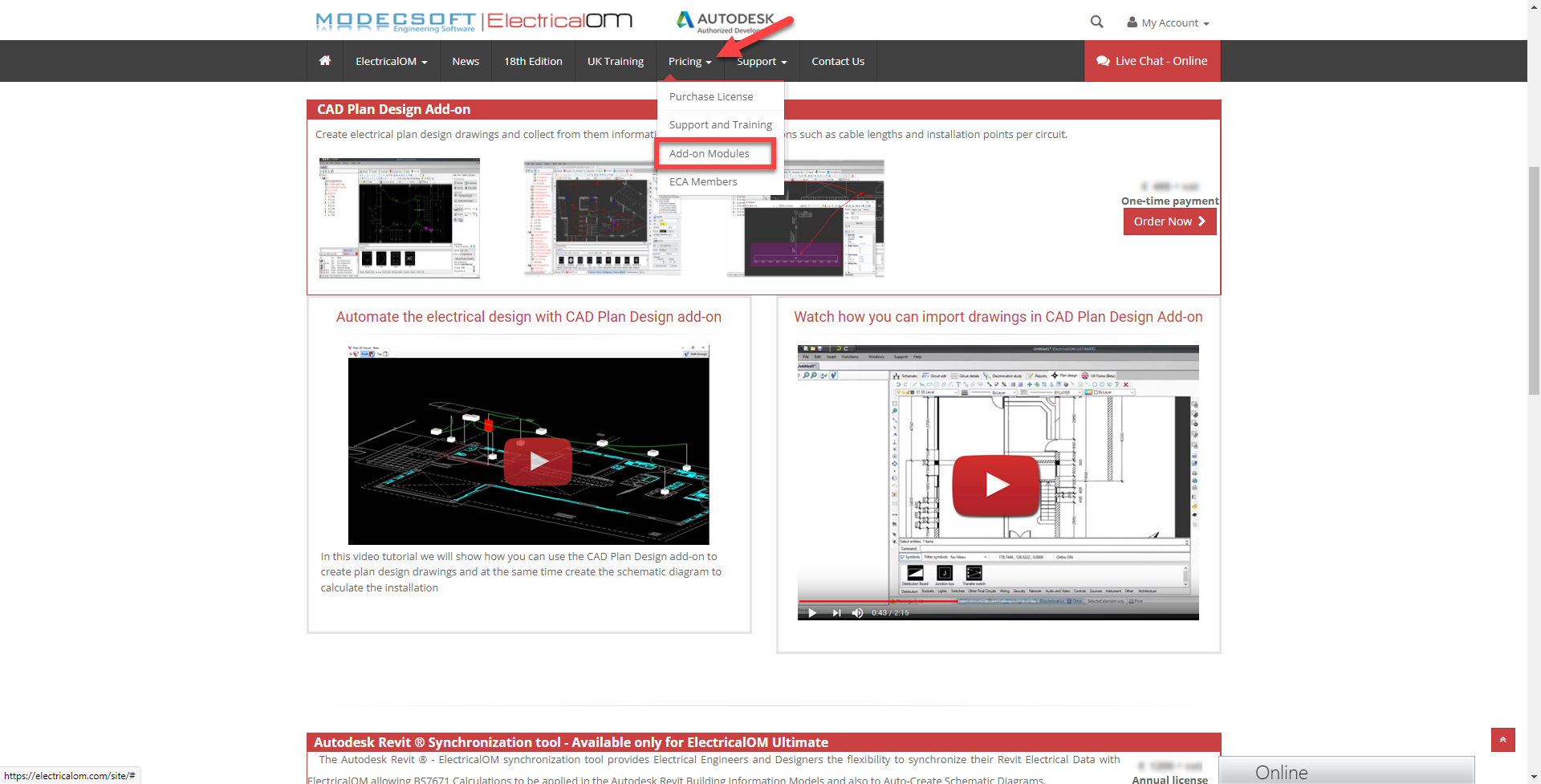 After the purchase, there is no need to download any additional files. The add-on will automatically be added to your modules tab once you deactivate and activate your licence.