Predefined Frame Section - Frame Builder

ElectricalOM allows the user to use custom frames for projects. In order to select a frame other than the default ElectricalOM frame, Custom... button is used. When the user clicks on the Custom... button, ElectricalOM will display the Custom Frame Library where all the custom frames are listed. The user may filter the results using the Category drop-down list or the Name text field. Once a frame is selected, the window can be closed using the X located at the upper right corner, there is no OK button.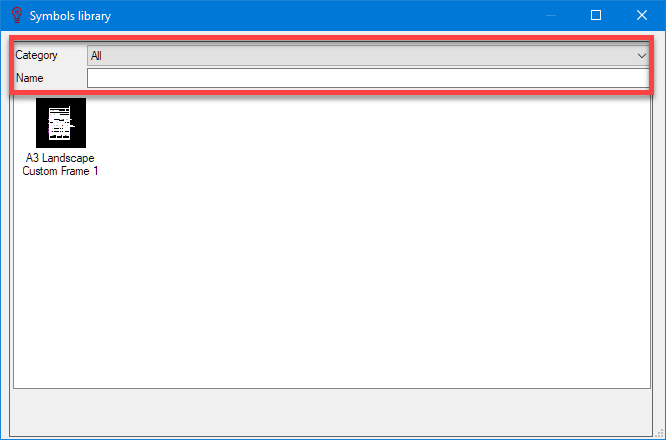 The user can also create new frames, edit existing frames, and delete existing frames using the right-click menu within Custom Frame Library. Please see below for details.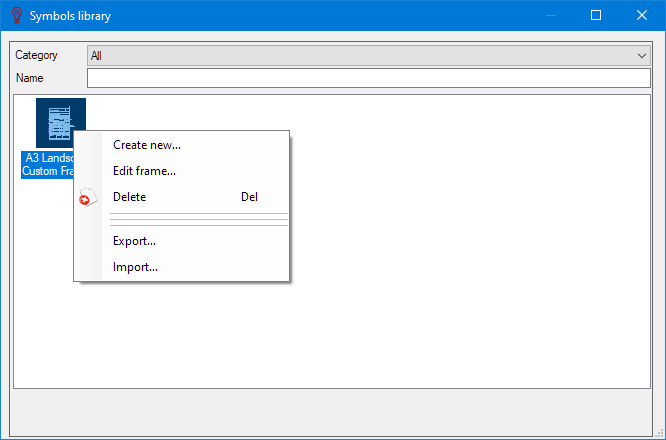 It is important to understand that if the user sets a frame within Project and info options... menu, the selected frame will be applied to all projects as default. If the user wants to set a frame for a specific page, then, Page details button on Schematic Module toolbar must be used instead.
Frame Builder
ElectricalOM has also a built-in facility to create a custom frame called Frame Builder. The Frame Builder can be accessed via a right-click menu within the Custom Frame Library selection area. Create new... and Edit frame... will both initiate the Frame Builder, the former opening a blank template and the latter opening the selected frame in the drawing area. In terms of behaviour and format, the Frame Builder is the same as the Symbols Builder, so for detailed information please refer to Creating and Editing a Symbol section. The main difference is that:
the Frame Builder has a right panel with predefined attributes which can be places on the frame, and,

the drawing area of the Frame Builder will have a rectangle representing the selected page size border.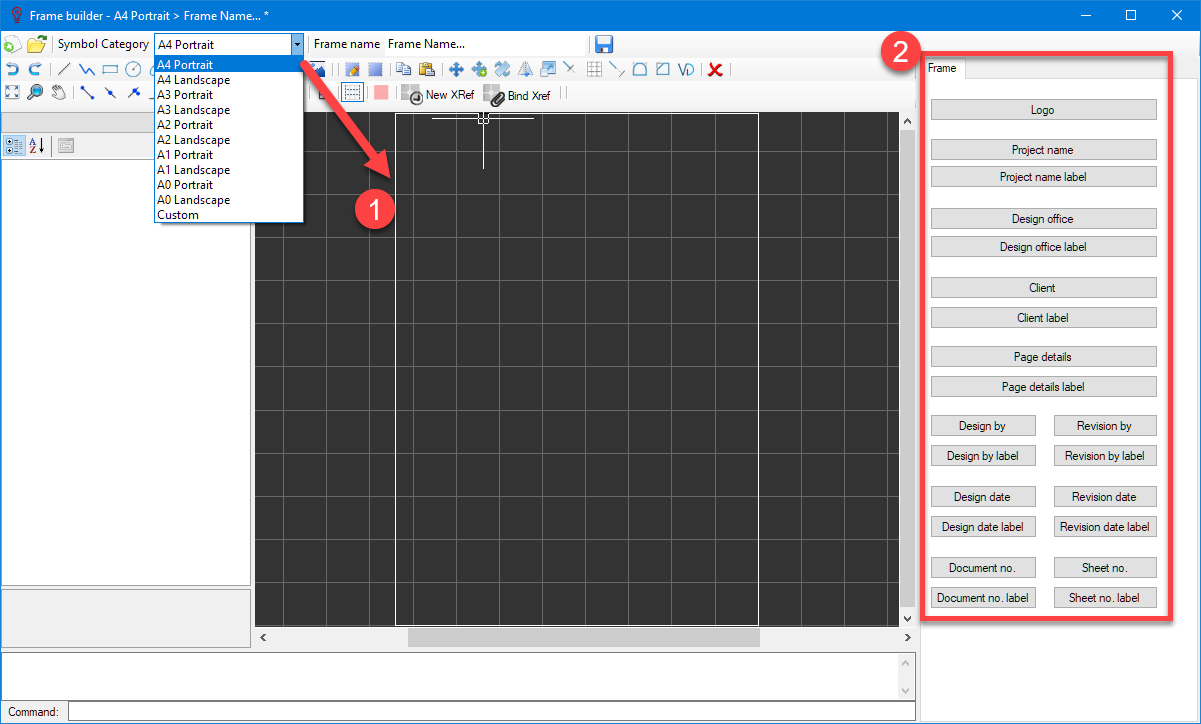 Once the Frame Builder is initiated, the user may start working on the frame by using the toolbar, and place the attributes required to required positions.The attributes will be populated using the user's entries at various fields, mainly at Project info and Page details windows.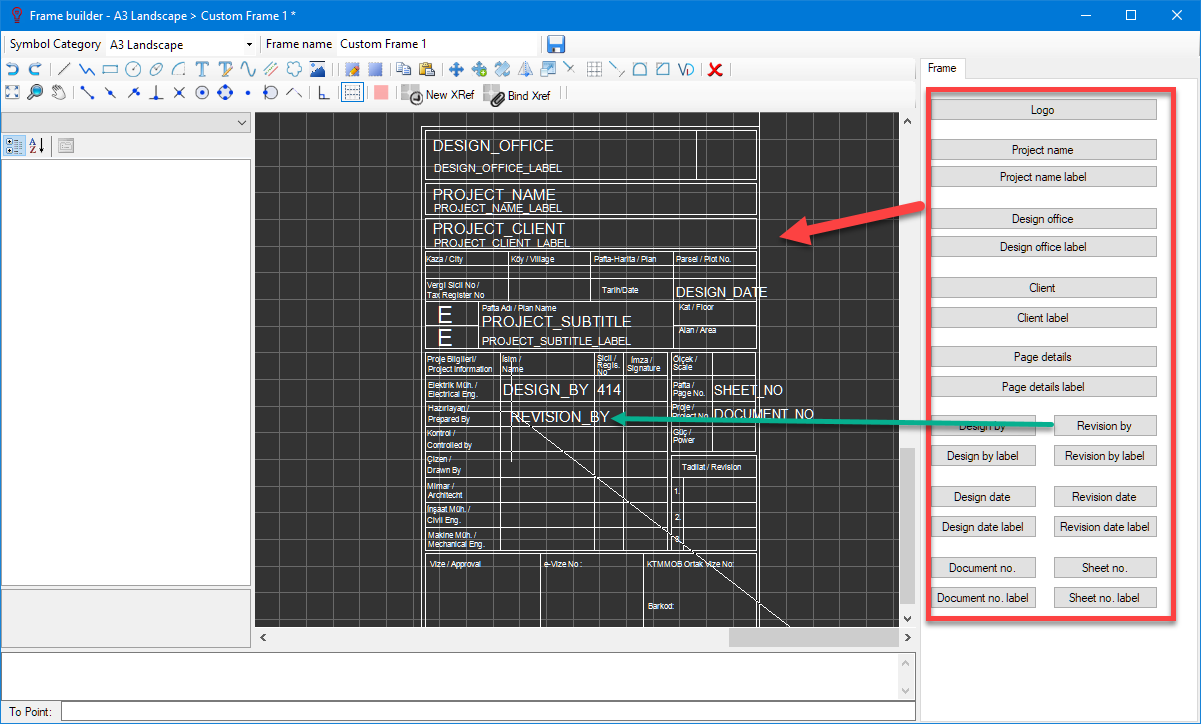 The user can define a frame size and orientation using the Symbol Category drop-down list, and a name using the Frame name text field. Clicking on the save button (a floppy disk icon) will save the frame under the saved category and name which can be accessed from the Custom Frame Library.