Source
In order to start a project, a Source must be placed first. Source component includes three options; 3Ph+N, 1Ph+N and DC source (Battery).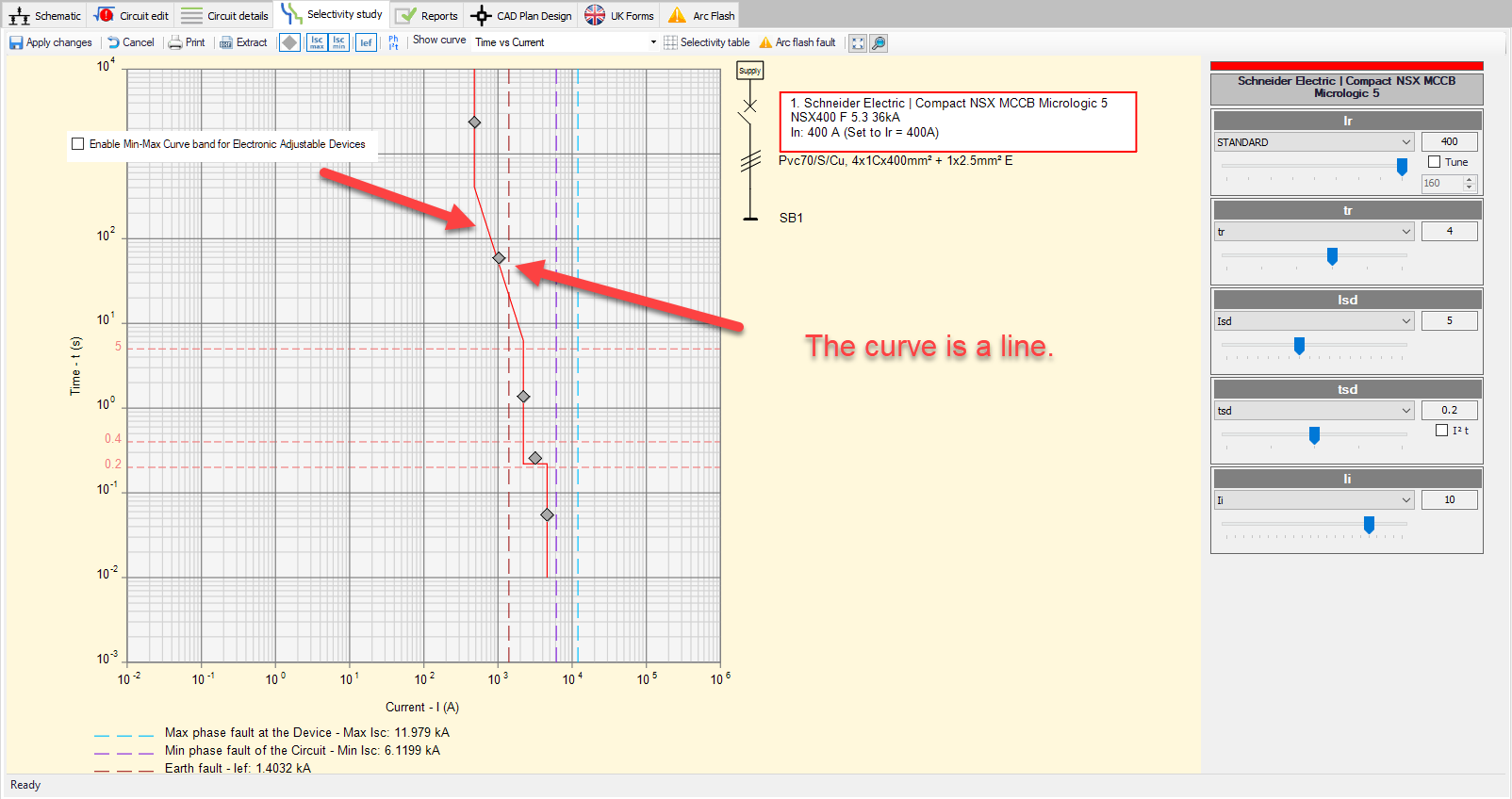 Once an option is selected, ElectrcialOM will name it as Supply and place it on the schematic (at drawing area of Schematic Module).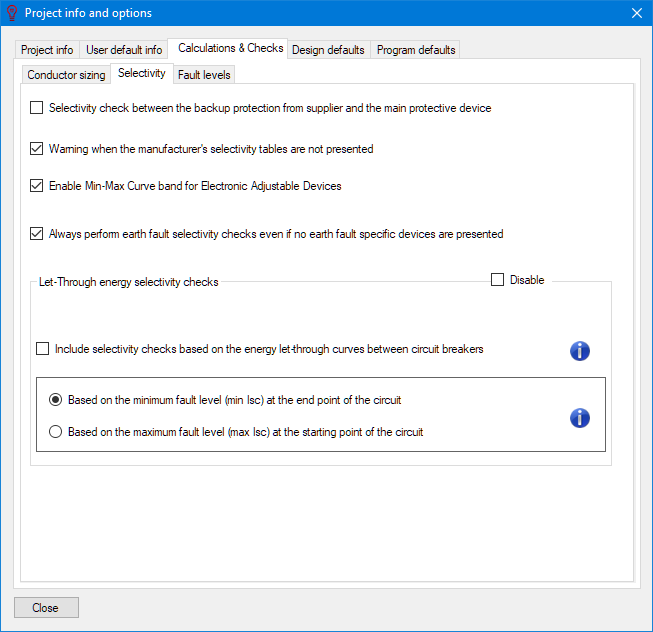 In order to edit the source component, the user needs to double click on either the icon in the schematic area or the source name in the system tree section. ElectricalOM will display the Edit Source window.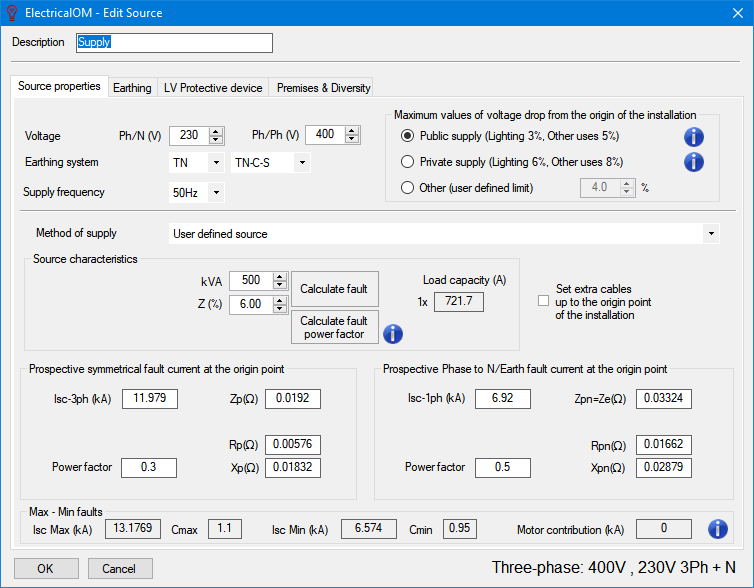 At the top the Edit Source window, Description text field is located where the user types in a name for the Source component. Below this section there are 4 tabs representing different setting groups:
Source properties

Earthing

LV Protection device

Premises & Diversity

High Voltage Settings
ElectricalOM also lets the user to insert multiple sources. Unless parallel operation is set, only one of the sources can be active at at time, so, the user need to make sure that there are no warnings for each sources by enabling them one by one, and modifying the system parameters until no warnings left.
Each time the user inserts a new source, the new source will be set as active and the other sources will be deactivated. Deactivated sources will be indicated by a greyed out symbol while active source symbol will be in white colour.

Right-click menu shall be used to activate a deactivated source. If the right-click menu is opened on a deactivated source, a new command, Activate, will appear on top of the menu. By clicking on this command, the user can activate the selected source which will also deactivate other sources in the project. Source component will accept only a few types of components to be connected to it, other components will be greyed out by ElectrcialOM:
Switch Board

Distribution Board

Busbar Trunking System

Junction Box

Transfer Switch

As mentioned above, it is possible to run multiple sources at the same time, as long as they are identical, with Parallel source operation... option, see Functions Menu.