Activating Your Licence
In most cases, ElectricalOM licences are activated over the internet, so, you will need an active internet connection in order to activate your licence. Once the software is properly installed on your system, you can double-click on the ElectricalOM shortcut to launch ElectricalOM.
If this is your first time you are running ElectricalOM or if you have deactivated your licence on the current computer previously, then, you will see a warning pop-up window as shown below. Click "OK".
As stated earlier, usually, licences are activated via internet, hence, you need to select "Through the Internet (online activation)" option and click "OK". If there is a need to activate licences offline, please contact Modecsoft Support at support@modecsoft.com to discuss other options.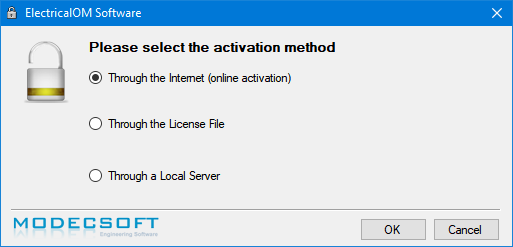 At the next window, type in your serial number received by email into the space provided and click "Activate". If you have multiple licences to manage, then, please contact Modecsoft Support at support@modecsoft.com to be assisted.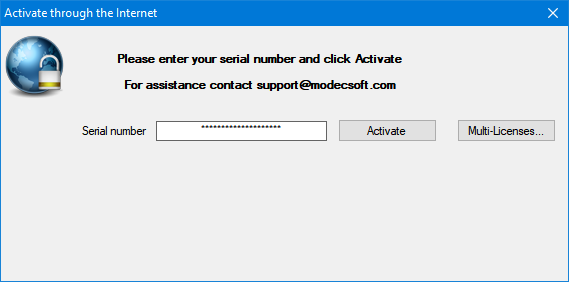 Multiple informative windows will pop up after you click on "Activate" button. First window will show your licence type and any add-on modules you may have purchased. The last one will inform you that you will need to restart ElectricalOM in order to run the software using the activated licence. Click "OK" at each window and restart the ElectricalOM by double clicking on the software icon.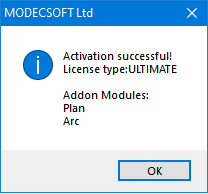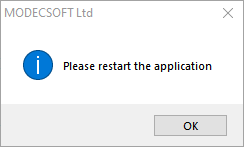 For any reason, if you get an error window or a warning window indicating a licence issue, please contact Modecsoft Support at support@modecsoft.com